Creator, Program Director




Ux Design Educator




Digital Drawing Lead, Educator




Quest Atkinson

Program Experience Director




Web Development Teaching Assistant




Program Coordinator




Social Media Strategist



Access Alliance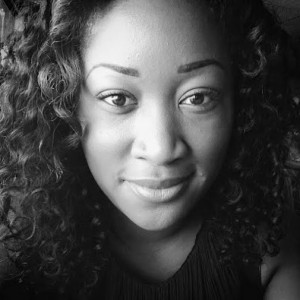 Tamar Huggins
Creator, Program Manager
Ambitious, Confident and Focused. Tamar is known for achieving ambitious results through her keen competitive spirit, unwavering confidence and her drive to consistently raise the bar.
In 2012 Tamar founded DRIVEN Accelerator an early stage startup program committed to building transformative tech companies led by underrepresented entrepreneurs. Tamar is also the mastermind behind Tech Spark a technological entrepreneurship program developed for the economic advancement of racialized youth.
Prior to DRIVEN, Tamar launched Knexxion Communication Group, a boutique PR agency with a focus in media, entertainment, and sports marketing. She spent the early years of her career as a Digital Media Planner focusing on media planning for H&M, Nike Canada and Cadbury Adams.
Tamar contributes to The Huffington Post, and is currently authoring her first book Redefining Rebellion. She holds an advanced diploma from Centennial College in Creative Advertising, and Humber College in Public Relations. She is very active in her Christian community, and currently lives in Mississauga with her small family.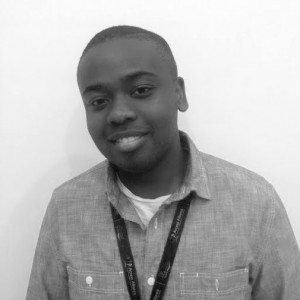 Justin Mensah
Program Coordinator
Justin Mensah has actively been involved in youth programing for nearly a decade. Justin passionately attempts to negate the influences of oppression by facilitating programs that produce better social, economic, and health outcomes. He worked with several community and health organizations – Africans in Partnership Against AIDS, New Circles, Flemingdon Health Centre – in order to foster essential life skills to marginalized youths in his community.
Justin is currently a Youth Settlement Worker at Access Alliance Multicultural Health and Community Services in Toronto. He believes his role here has allowed him to facilitate change for many youths in his community. He believes the Tech Spark initative a great way to present opportunities for newcomer and marginalized youths, and considers it to be an honor to be part of the team.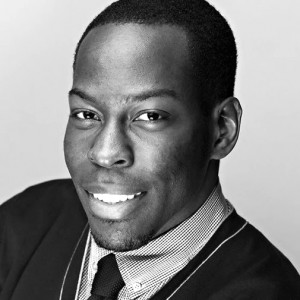 Christopher Trotman
Communications Coordinator
Christopher Trotman is a communications professional with a diverse range of work experience spanning multiple sectors including financial, art and culture, technology, and not-for-profit. Currently, Christopher works as Public Relations and Communications Officer for Access Alliance Multicultural Health and Community Services where he supports all levels of the organization through internal communications, media relations, and marketing. He believes in the impact that volunteerism can make on a community, and strongly advocates for young professionals to get involved with local not-for-profits.
The Ontario Trillium Foundation (OTF) is an agency of the Government of Ontario, and Canada's largest granting foundation. Over $110 million is awarded annually to some 1,300 nonprofit and charitable organizations across the province.
DRIVEN is a non-profit social enterprise created to improve the socio-economic status of youth, women, people of colour and newcomers through innovative technology based programming. The organization was formed in 2012 and developed by a group of corporate professionals who shared the belief that marginalized individuals deserve the opportunity to create successful businesses and careers in digital technology. It's flagship startup program helped its early stage companies raise 1.1 million in private and public funding, and has received worldwide recognition for its work with underrepresented entrepreneurs. Now in 2015 DRIVEN will launch Tech Spark, an urban youth coding program connecting underserved youth to training and employment opportunities in tech.
Access Alliance Multicultural Health and Community Services improves health outcomes for the most vulnerable immigrants, refugees, and their communities. This is accomplished by facilitating access to services and addressing systemic inequities. Access Alliance has an established track record of providing timely, responsive, cost-effective and culturally appropriate youth programs in two of Toronto's most disadvantaged and underserved neighbourhoods: AccessPoint on Jane (Jane St. and St. Clair Ave,) and AccessPoint on Danforth (Victoria Park Ave. and Danforth Ave.) They deliver high quality and well attended youth programming that supports the settlement process of newcomers to Canada.
Pixel Dreams is a multidisciplinary creative agency specializing in culture building, branding, and design. We set out to help the good guys.
XMG Studio Inc. is an award-winning developer and publisher of mobile games for iOS, Android and Windows Phone.