Educators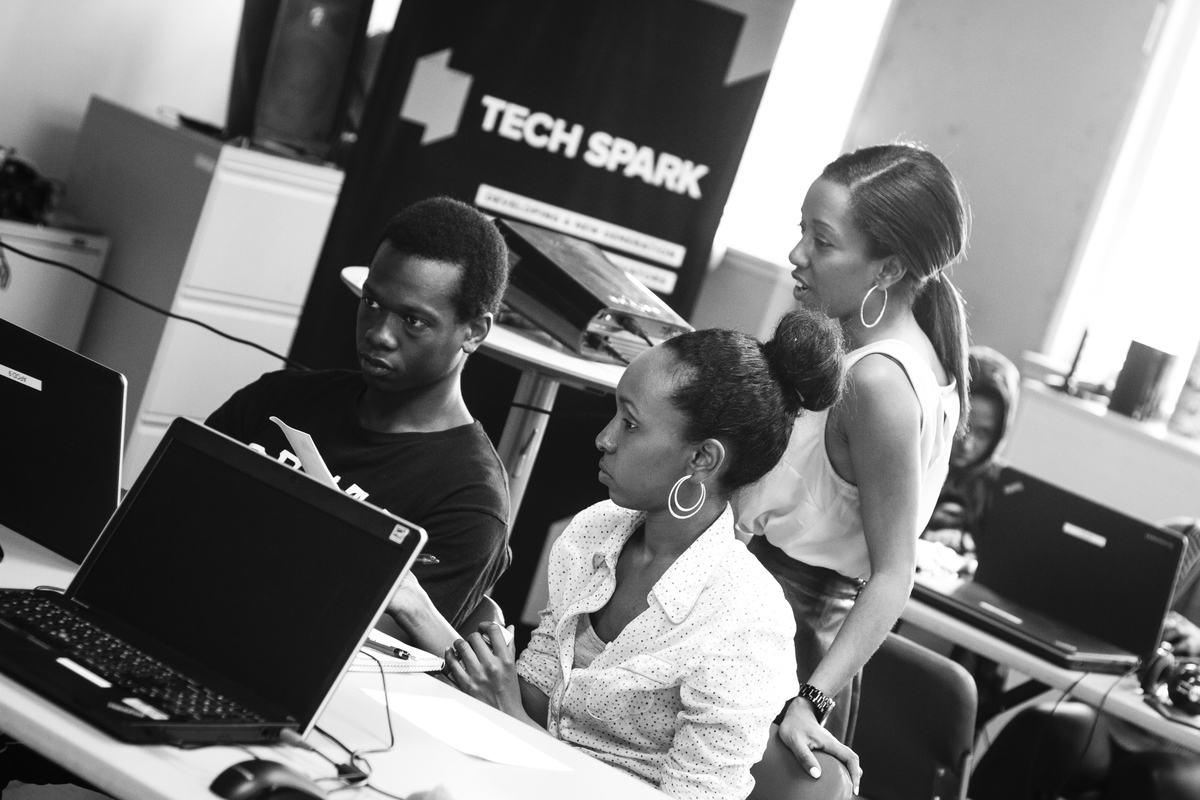 Are you passionate about technology, and have experience teaching? Tech Spark is committed to the highest levels of programming and education quality. As a result, we only hire passionate, self-starters as educators to lead our classes. As an educator you bring us one step closer to diversifying the tech industry through impactful learning experiences. As an educator you will gain experience teaching a uniquely diverse set of youth, while supporting an initiative you feel passionate about. Our educators are hard workers, and we take good care of them. We also provide:
Opportunities to connect to other youth led organizations
Opportunities to network with influencers in the tech and non profit industries
Media exposure for the work you do with our youth
Hot catered lunches
Assistant support staff, so you can focus on what you do best: teaching
volunteer technical mentors

Tech Spark is volunteer focused, which means we rely on the technical skills of our volunteers in order to provide support to our students. We require technical mentors with various experience in programming and design to provide in class support, and through our online community when students need it most. As a technical mentor you will:
Increase your business and technical acumen
Advise on curriculum development
Make meaningful contributions to the future of tech in our communities
Interested in becoming a pivotal partner in a groundbreaking program?
volunteer youth mentors

Tech Spark is a mentorship based program, which means we teach coding and also aim to strengthen the self confidence and self efficacy of our youth. Our youth mentors provide personal support to students if and when they need it. As a Tech Spark youth mentor, you will help our students:
Build self confidence through positive interactions
Find positive solutions through the development resolution skills
Improve the soft skills they will need for future success
Join our special network of youth mentors by applying below.